---
Downhill
1,460 km – that is the total length of all ski downhill runs in Eastern Canada. With a total of 458 lifts in 136 ski areas, there is enough for any level of winter sports fun in Eastern Canada. Whether blue, red or black – everything from beginners to experts.
One of the best ski areas in eastern Canada probably is Mont Tremblant. With 78 km of slopes it is also the largest. There even is a direct flight connection from Toronto. The highest ski area is on the Massif du Sud at 915 m.
Do not be confused by the low height. Eastern Canada is snow covered in winter and skiing fun is guaranteed.
Direct Flights and Shuttle Service to Tremblant
Porter is offering direct flights between Billy Bishop Toronto City Airport (YTZ) and Mont-Tremblant International Airport (YTM) to serve all your business and leisure needs, with connecting flights to Sudbury, Windsor, Thunder Bay, Sault Ste. Marie and more.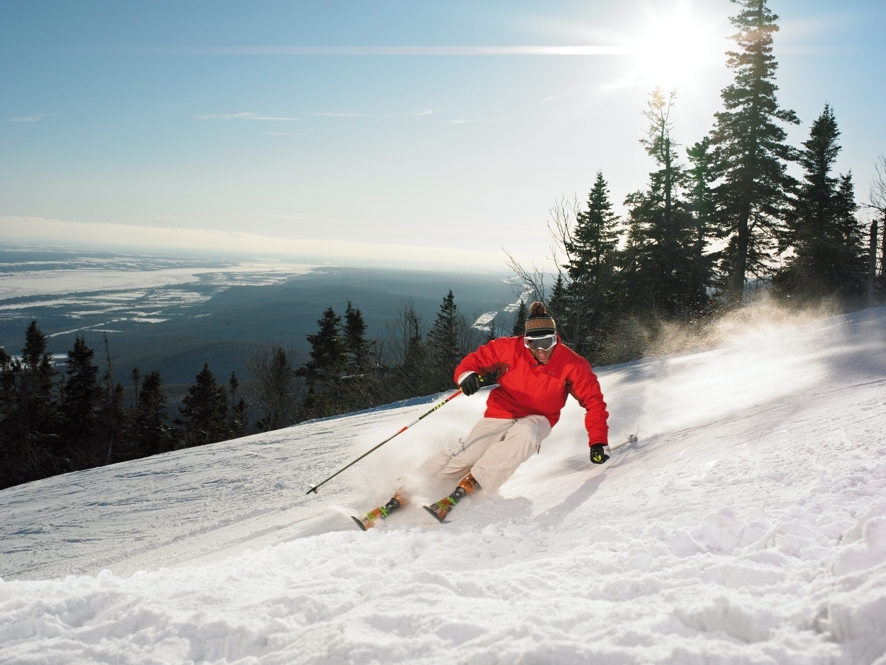 Cross country
In addition to the numerous cross-country skiing areas with groomed trails, it is also a dream to explore the landscape over freshly snow covered paths. Whether alone or in groups, nothing can stop you from taking a day trip or a tour of several days through the winter wonderland. https://www.easterntownships.org/tag/175/cross-country-skiing
Cross-Country Skiing in Québec City | Visit Québec City
Find all the best cross-country skiing trails in Québec City. Get ready for the cross-country skiing adventure of a lifetime in the Québec City Area!
Snowmobiling
The same is also true for a tour with a snowmobile. Guided day trips or tours lasting several days with overnight stays in huts, small B&B's or even igloos, guarantee an unforgettable adventure. If you have never sat on a snowmobile before, you will of course get a thorough briefing before you start.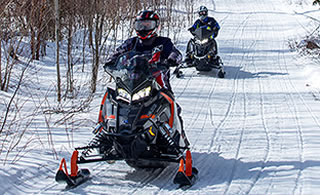 Snowmobiling Ontario
Explore diverse terrain, including hills and national forests, more than 11,000 frozen lakes and plenty of open fields. With a blanket of snow on the ground, visitors can ride to points of interest that are hidden in warmer months and find themselves on a winter adventure.
Snowshoeing
Snowshoeing is a special pleasure for the whole family. If you enjoy hiking, you will discover the winter nature even through the deepest snow. Slowly through the forest or a decent sprint uphill – all possible on hundreds of trails in eastern Canada.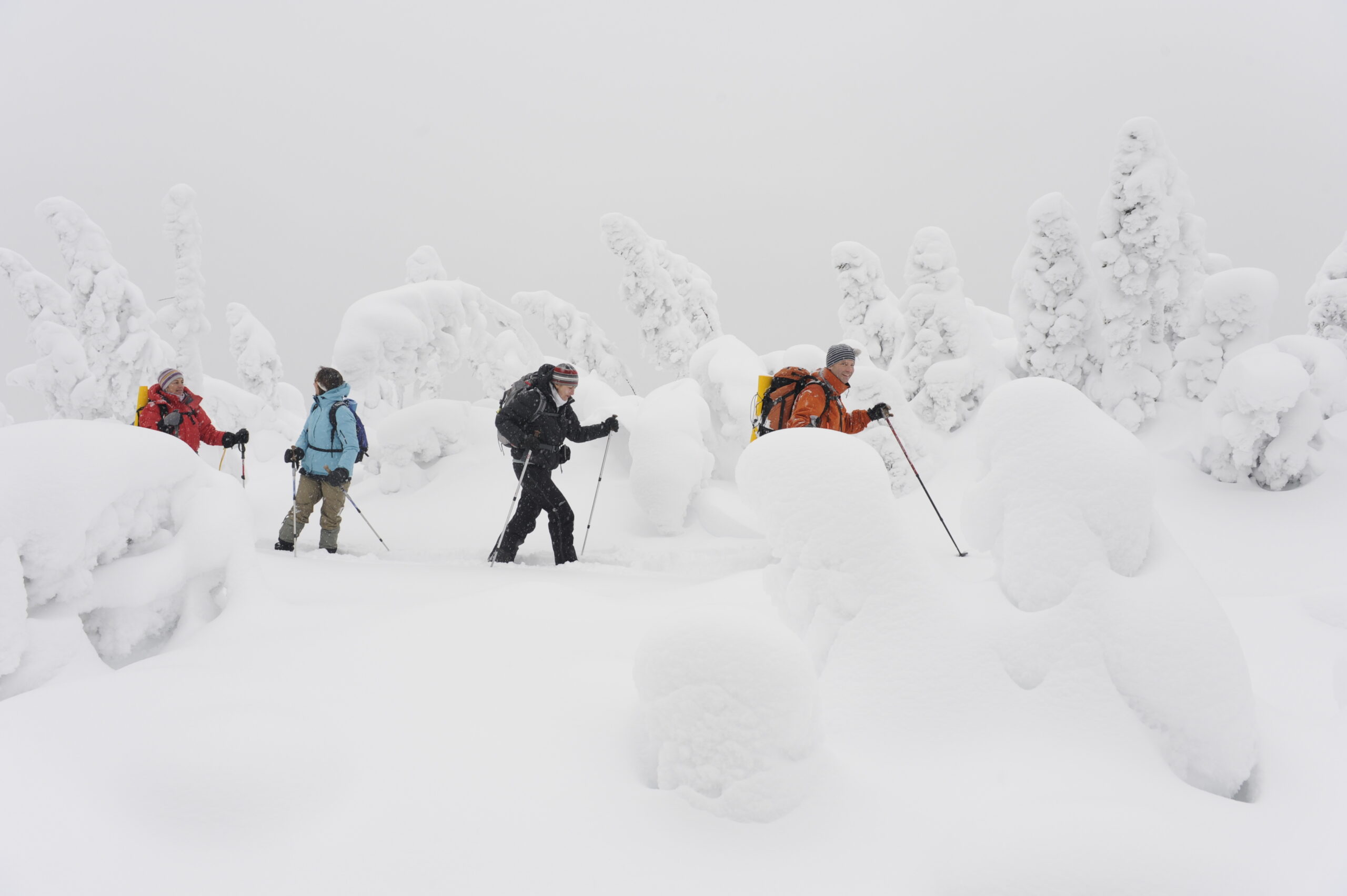 Do not endanger yourself or others while winter sports in Canada
If you are unexperienced in winter activities, you should never venture into unknown terrain alone. Join a group.
If you are travelling alone, leave information about your route and the expected duration of your tour. Make sure you have good equipment with spare clothes, sufficient food and first aid equipment. You should also always be able to light a warming fire.
Do not underestimate the risk of frostbite and avoid walking on frozen water surfaces. This is very dangerous, especially on watercourses.
Respect others and nature. Enjoy winter sports in Eastern Canada.
---