Banknotes and coins in Canada – Paying in Canada – Cash drawing in Canada
In Canada, purchases, admission tickets, hotel rooms or rental cars are mostly paid for by credit card, even if the amounts are small. An exception are the beer stores – there, you can only pay with cash or Canadian debit cards. Credit cards are not accepted there. In addition, paying in Canada with cash is possible almost everywhere in Canada. But it will hardly be possible to book a hotel room or rental car without a credit card.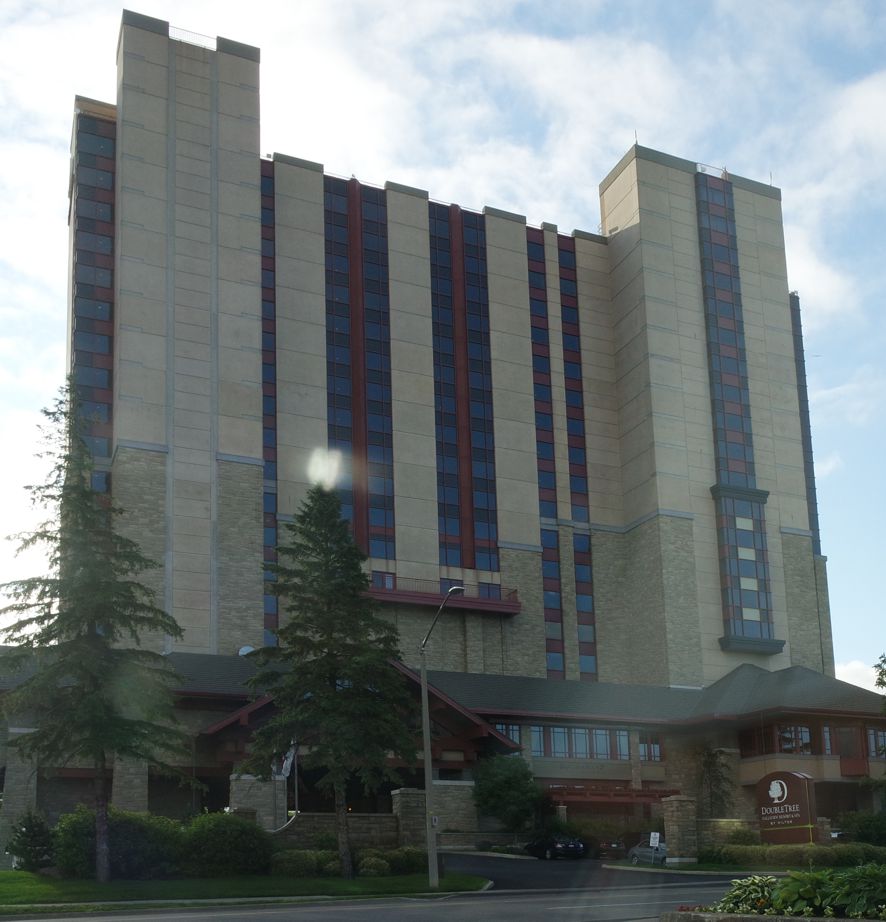 Problems with (European) bank cards in Canada
In the past, it was possible to withdraw cash at almost all ATMs using the bank cards (Maestro) commonly used in Europe, but this is now becoming problematic. The new cash cards are equipped with the V-Pay system (chip). This is (so far) only used in Europe. In addition, for liability and security reasons, many Canadian ATMs have been blocked for the old magnetic stripe system of Maestro cards and banks cannot agree on a worldwide security standard. Unfortunately, the statements about whether or not you can withdraw money in Canada with V Pay are very different.
V-Pay
In the meantime V-pay is probably already an obsolete model again. V-Pay is to be phased out "at a reasonable pace", says Albrecht Kiel, Regional Manager Central Europe at Visa.
Maestro
Mastercard made it official in October 2021: no new Maestro cards will be issued after July 2023.
Consequently, it will become more and more difficult in the future to obtain money in Canada via the bank card and a credit card will become actually necessary.
Unfortunately I don't have any recent experience of withdrawing cash with the Maestro card, as I have only been using the multi-currency Mastercard from Wise* (former Transferwise) since a few years.
Traveler's checks in Canada
Traveller's cheques are no longer a welcome payment option. Canadian dollars should (if necessary) only be obtained for the day of arrival in Europe, as it is cheaper to buy the local currency with (debit card) or with the usual credit cards from an ATM due to the exchange rate difference.
Paying in Canada with Mastercard and multi-currency account
It's easy and affordable with the free multi-currency account with Mastercard from Wise* (former Transferwise), which you can use anywhere in the world where the Mastercard is accepted.
The special feature: You can already buy Canadian (or other) currency in your home country at the original exchange rate and keep it on your Mastercard account (multi-currency account). You pay a one-time small exchange fee and can then use this card to pay, withdraw cash and book hotels or rental cars in Canada without any further fees (assuming there is sufficient money). At the moment it doesn't work out cheaper than that!
Transfering money to Canada
If you or a friend of yours has a bank account in Canada, you can of course use Wise* (former Transferwise) to transfer the money in advance. Not only does TransferWise use the true mid-rate of exchange (which usually beats the banks), but it always receives and sends your money locally, both in your home country and in Canada. This eliminates the often very high international fees. Just give it a try.
I am using this card by myself for quite some time now and I am extremely satisfied with it. You can find more information here*.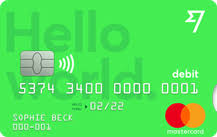 Free multi currency account from Wise (former Transferwise) with Mastercard *
Cash in Canada
The following coins can be found in current use: 5, 10, 25 and 50 cent, one dollar, two dollar. The one cent coin has been officially removed. It is still in circulation and is still used for calculating, but when paid in cash, it is rounded up or down to the next five-cent level.
Bills: 5, 10, 20, 50 and 100 dollars. ATMs usually only dispense $20 banknotes. The coins have their own names: Cent (1 c), Nickel (5 c), Dime (10 c), Quarter (25 c), Loonie (1 $, because of the illustration of the loon on the coin), Toonie (2 $, following the "Loonie")
Canada's banknote series is not only considered to be highly resistant to counterfeiting, but with their textured surface they are also easier for the visually impaired and blind to read. Canada has completed the launch of new banknotes. The special feature of the new banknotes is that they are made of a polymer blend, so they are not paper but plastic money.
With the old Canadian banknotes you can still pay everywhere!
The Canadian coins in detail
Launched in April 1871, the Canadian dollar has established itself as one of the most secure currencies in North America. The Canadian coins are nature related and show, aside from Queen Elizabeth II on the obverse, the following themes on the reverse:
1-cent coins – maple leaf: The symbol of Canada, which decorates the flag of Canada – world famous for Canadian maple syrup. Its minting was stopped in April 2012.
5-cent coin – Beaver: As Canada's national animal, the Canadian beaver cannot be missing on the coins.
10-cent coin – Bluenose: a famous Canadian ship from the 19th century.
25-cent coin – Caribou: the reindeer of North America.
50-cent coin – Coin – Emblem of Canada: It is rarely in circulation anymore, so it is also popular among collectors.
1-dollar coin – Loon: the famous birds that live in northern areas of Europe and North America.
2-dollar coin – Polar Bear

Canadian Coins | Circulation, Collecting Coins & Coin Sets | The Royal Canadian Mint
The Royal Canadian Mint produces Canada's circulation coins and collector coins: gold, silver, palladium, and platinum bullion coins. It also offers gold and silver refinery and assay services.
ATM Near Me | Mastercard ATM Locator | Find Nearest ATM
Help me find an ATM near me. Now it is easy to find an ATM thanks to Mastercard ATM locator. We'll help you find the nearest ATM machine.
---