Hotels, Motels, Bed & Breakfast and Camping in Canada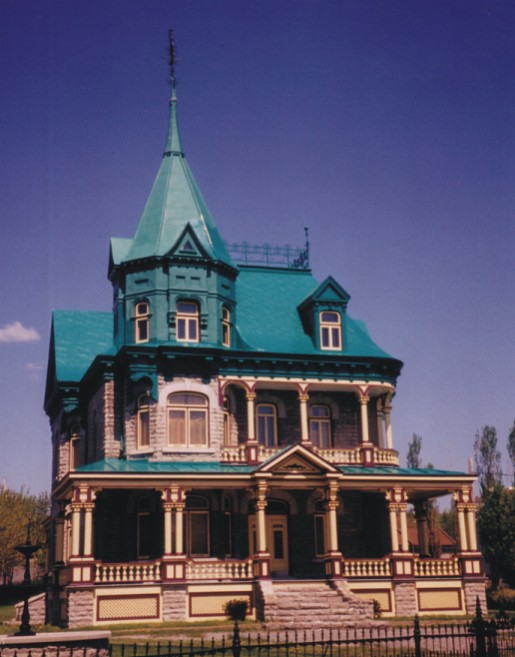 The tourist information of Ontario and Quebec provide detailed annual directories of hotels and accommodation in Canada. An overview of campsites is also published. There you will find all the necessary details such as addresses, facilities, prices, etc. All accommodations are classified. They offer a high standard overall. Reservations can be made easily via the Internet or through a local travel agency.
A variety of options for accommodation in Canada
The majority of motels are located along the major highways and city entry and exit roads. There are also a lot of smaller privately-owned hotels. These include charming country houses and old, traditional houses. Increasingly popular are the Bed & Breakfast offers, often in stylish Victorian houses.
Cottages, from luxurious to simple, often situated close to a lake or river, are also popular accommodation options, especially for families. Canadian campgrounds are exemplary clean, well equipped and most of them have widely spaced pitches.
Generally, the rooms of all accommodations in Canada are clean, with plenty of space and suitably furnished. However, as is well known, exceptions to this rule apply and a viewing of the room in advance is helpful. It mostly turns out to be unnecessary, but sometimes it also saves you from unpleasant surprises. In remote areas, due to the lack of other options, you may have to bite the bullet in very rare cases. Anyway, if you are travelling without a reservation, you should try to find accommodation early enough (around 15:00). So you have time to take care of potential alternatives.
Rates and accommodation reservation
Breakfast is included in the rates only in exceptional cases, as breakfast is not usually offered. For breakfast, look for a restaurant close to the hotel or motel where you can find simple to sumptuous continental or Canadian breakfasts at reasonable prices.
Reservations can be made using the free 1-800 telephone numbers. The room will be reservated for you, after you have given your credit card number, usually until 6:00 pm or until an agreed date of arrival. If you wish to stay in several hotels or motels of the same chain, you can make reservations at the reception desk. As there is a great request during the high season and you do not have a reservation, you should arrive at your destination around 3 pm if possible and check for an overnight accommodation. The tourist offices will be helpful with this.
Selecting categories and beds
A little help is indicated when choosing a bed, because not all beds are the same. Here is the explanation:
King-Size – a bed with 2 x 2 meters (double bed)
Queen-Size – a bed between 1.40 and 1.60 m wide, length: 2 m
Twin Bed – two separate single beds
Double Bed – is used for one big bed as well as for two single beds
Wall Bed – folding bed.
The hotels are classified in categories. Standard facilities include two king-size beds, shower/WC, TV, radio, telephone and air conditioning. The better hotels also have a swimming pool, sauna, restaurant, bar and sometimes sports facilities. The rate is not calculated per person, but per room. So it often does not matter whether you stay alone or with four people in the room.
Motel – The economical option for accommodation in Canada
Motels are located along the highways often outside the cities. Large advertising signs on the highways indicate the motels, sometimes also their facilities. The standard equipment does not differ much from that of a hotel. Main differences are that motels are usually not located in the inner city and generally the car can be parked directly in front of the room.
The decision whether to choose a hotel or a motel will depend on your activities. For sightseeing tours or stays in the city for several days, it is better to choose a more centrally located hotel. This way you don't have to drive and can use public transport. If you are looking for a comfortable place to stay when you are passing through or if you have to consider your travel budget for longer stays, the motel is an excellent choice.
---