The cuisine in Canada has a great variety to offer
A country as large and multicultural as Canada also has a rich and varied cuisine. The question of what is a typical Canadian meal or even a national meal is not easy to answer. Of course there are typical dishes, but they vary greatly from province to province. A journey through the Canadian cuisine is a journey through the world.
The eastern part of Canada has a good cuisine throughout. In addition to the countless fast food chains, there are many restaurants with French cuisine, ethnic restaurants and restaurants with solid, rural cooking. Take advantage of the regional offerings: In the Atlantic provinces, fresh fish, mussels or lobster are served, in Quebec of course French cuisine dominates, in Toronto, for example, you can eat Chinese duck in Chinatown and the further west you go, the better the steaks are – not a bad choice of bison. Trout, pikeperch, pike or the white fish popular on the Great Lakes should not to be missed either.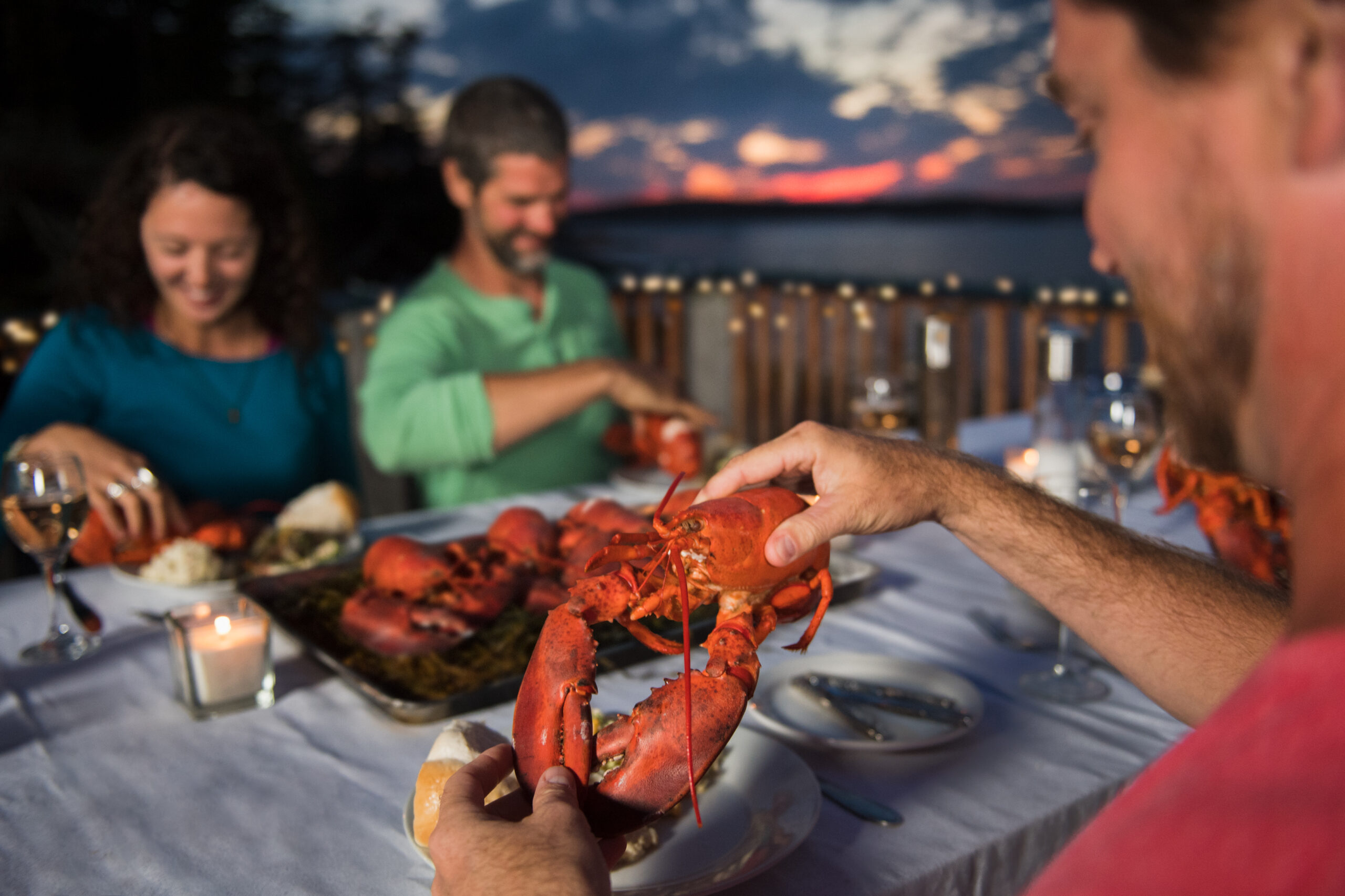 As well as numerous Asian restaurants, there are also restaurants serving foods from all parts of Europe, with Quebec's French cuisine rated by gourmets among the best in North America. A typical Quebec meal, however, consists of rather hearty, high-energy ingredients such as corn, potatoes, cod, salmon, pork, blueberries and maple syrup.
National Canadian meal ??
A fastfood speciality in Quebec is poutine. French fries with pieces of cheddar cheese, drowned in brown gravy from a can. Not really a culinary revelation. But in order to participate, you should try this one, too.
Even though this fast food snack is called "Canada's national dish" on many websites, this is simply wrong. This in no way does justice to the culinary diversity of Canada.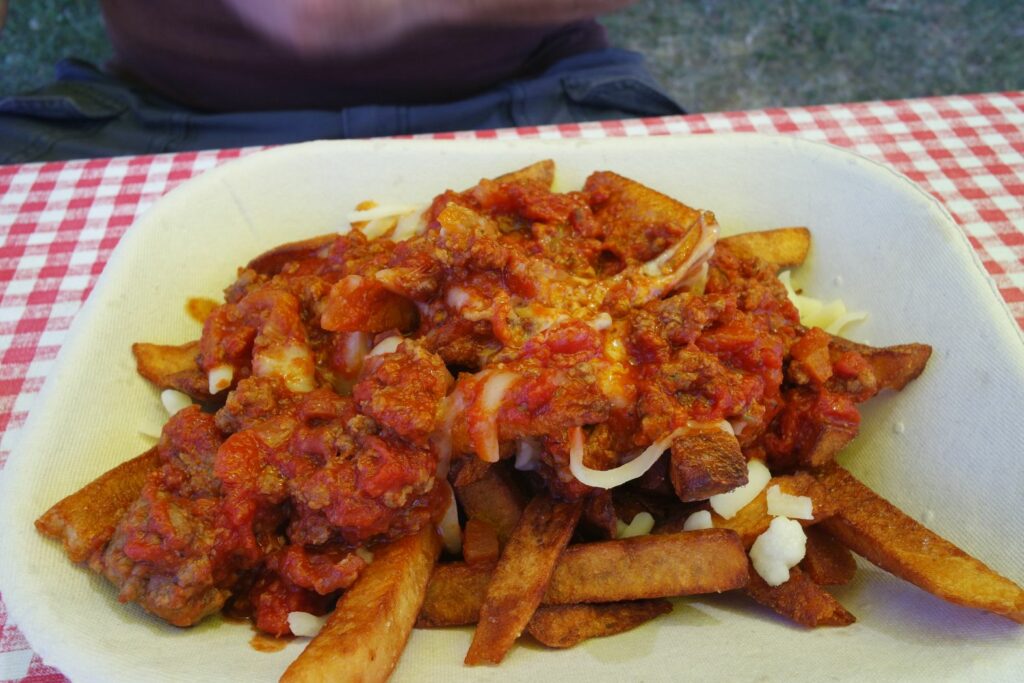 Well, let's be honest – anyone who calls this the national dish of Canada doesn't know what they're talking about. Because it is a fast food phenomenon now known throughout Canada, it is at best a "weird thing" from Quebec. "Currywurst" also is not a national meal in Germany.

If you have to name a Canadian national meal, then it's definitely the turkey on Thanksgiving Day. Or the delicious steaks that are served at private BBQs everywhere. I've never been to a private invitation where I was served poutine. When the conversation gets to that, Canadians are usually not amused.
Meals in Canadian restaurants – Cuisine in Canada throughout the day
Breakfast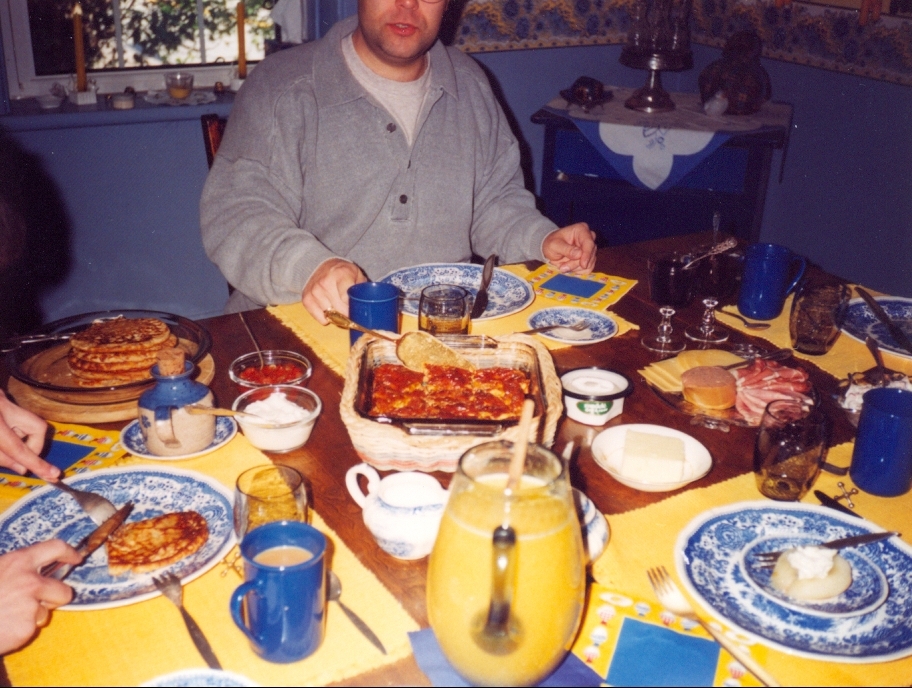 Hotel rooms are usually offered without breakfast and you have to go to a restaurant for breakfast. In recent years, however, more and more hotels are offering a "Complimentary Continental Breakfast", which is included in the room rates. This is more likely to be considered as a courtesy of the hotel. But it is sufficient to satisfy the first appetite or coffee thirst. In the B&B accommodations, it looks quite different.
Tables in restaurants, coffee shops and fast food chains are already well attended in the morning. Usually you can arrange your breakfast as you like. For the small appetite there is the Continental Breakfast with toast or croissant, jam, honey, butter, maple syrup. Those who like it bigger and want to ensure their daily calorie requirement at breakfast already, will switch to the American Breakfast. Eggs in all kinds of variations (boiled, poached, over easy, sunny side up), bacon, ham, roasted potatoes, toast, fried sausages, beans, jam and other nutritious things are available here. Coffee is often replenished free of charge without limit.
Lunch
For lunch, you actually just go for a small snack to one of the numerous fast food restaurants. Hamburgers, French fries, sandwiches, poutine or fresh salads are all available. If you want more, go to a restaurant, where you can often order the "daily specials" for lunch at a lower price than for dinner.
Dinner
The Canadians' main meal is dinner and is taken from around 18:00. It is often advisable to reservate a table in restaurants. Many Canadians choose not to cook and have dinner in a restaurant. The portions are often quite large even in good restaurants and there is no problem ordering a meal with two sets of plates. A visit to a steakhouse (e.g. The Keg Steakhouse & Bar) is recommended.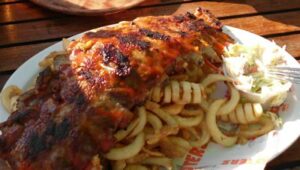 Beverages
The selection of drinks is rich and includes soft drinks, beers, wines, spirits, coffee or tea. Alcoholic beverages are only served in licensed restaurants. Wines from all over the world and from Canadian wine-growing regions, bottled or freshly tapped beer and non-alcoholic beverages of well-known brands are available.
Canadians like it cold and most soft drinks are served with plenty of ice. If you don't want this, you have to mention this when ordering. Tip: If possible, order soft drinks in cans or bottles. It can happen that the tapped drinks are prepared with strongly chlorinated water and this is really not a pleasure. The same applies to the ice cubes.
---