Hiking and trekking in Eastern Canada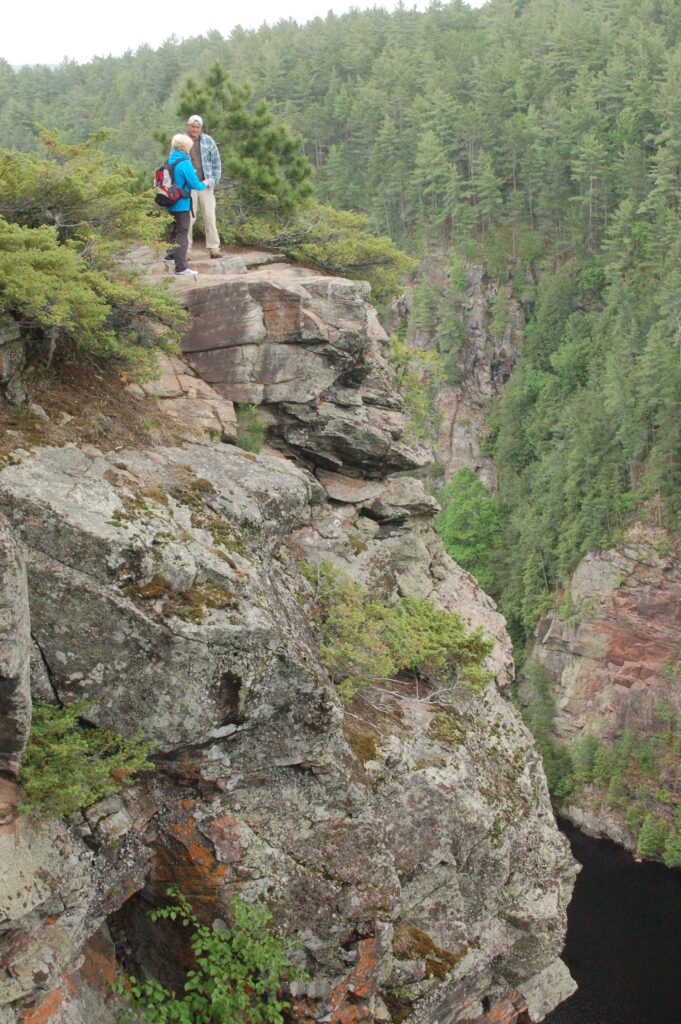 Do not confuse hiking in Canada with a walk around your city park. In the national and provincial parks, the trails mainly lead through unspoilt, deserted landscapes. Just like the wilderness, they require certain safety precautions and behaviour.
In the national and provincial parks there are excellent hiking opportunities on marked trails. Good maps are usually available in the visitor centres, where you can get detailed advice on routes, duration and levels of difficulty.
* require careful planning and preparation as well as good physical condition. Some parks require a "Backcountry Permit" for multi-day hikes, which is available at the visitor centres.
Please note the following important tips when hiking in Canadian wilderness
plan the route thoroughly
correctly assess your own performance
Equip yourself with appropriate clothing
take first aid and survival equipment with you. Do not forget insect repellent.
before starting you should inform someone about your route and the expected return.
If you are travelling in parks, you must check in and out at the gates. Do not forget to check out, otherwise search operations will be initiated for which you will be asked to pay.
collect as much information as possible about the planned route.
stay on the route you have planned.
keep all supplies in accordance with regulations (odour-proof containers) – information on this is available in the visitor centres.
please prepare hot meals on the camping stove.
avoid open fire. However, if it has to be a campfire, extreme caution is required. Many camps have already been burned down by careless hikers. In summer you should consistently avoid open fires.
set up your camp in time
do not leave any waste behind
seal or (burn) food leftovers immediately after meals
DO NOT FEED ANIMALS
There are also many hiking trails, which are suitable for a day trip with the family. The viewing trail at Barron Canyon, for example, is one of them. But please be extremely careful here too, especially keep children under control.
A special feature is the Trans Canada Trail, which has been laid out from east to west in recent years.
You will find further information by clicking on the links below:
www.ontariooutfittersnetwork.com
---